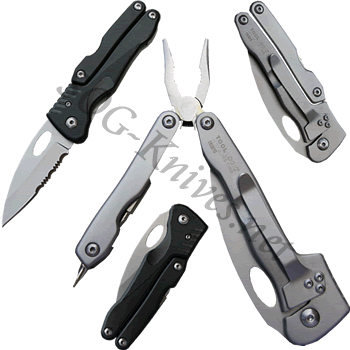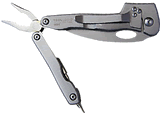 click on image to enlarge
Tool Logic

SLPLY-T

Technical Specs:
One-handed opening partially serrated 3 inch blade.
Fold-out spring loaded pliers w/ wire cutters
Phillips and flathead screwdrivers
Frame lock
Pocket clip
UPC Code:

611102001415

Valid SOG part number: SLPLY-T



Tool Logic SL Plier SLPLY-T

Description:



The Tool Logic SL Plier model SLPLY-T has a 3 inch partially serrated knife blade that can be opened with one hand. The handle folds out to expose some handy spring-loaded pliers. Inside the jaws of the pliers are wire cutters. At the end of the handle is a bit holder that holds the phillips and flathead screwdrivers included with the tool. It comes with a silver gift tin.