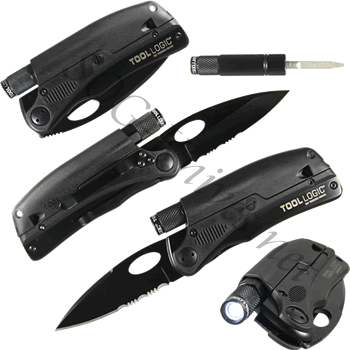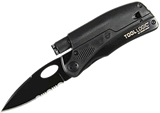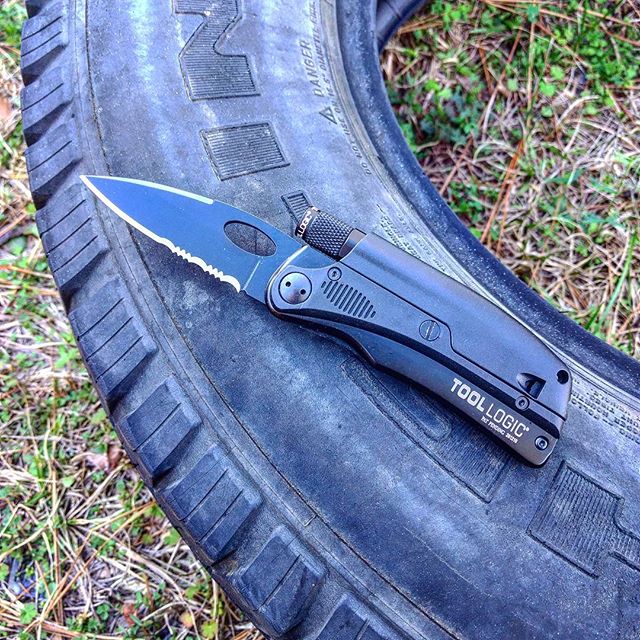 click on image to enlarge
Tool Logic

SLPB3

Technical Specs:
Blade length: 3 inches
Overal length: 6.75 inches
Blade material: stainless steel w/ black oxide coating
Extra components: removable flashlight/sharpener
Weight: 4.2 oz
UPC Code:

611102000470

Valid SOG part numbers: SLPB3,SLPB3-T



Tool Logic SL Pro 3 Black Knife SLPB3

Description:



The Tool Logic SL Pro 3 model SLPB3 is a knife, sharpener, emergency whistle and flashlight all in one. The stainless steel blade is 3 inches long, partially serrated and sports a black oxide coating. An emergency whistle has been incorporated into the handle. The white LED flashlight has been waterproofed for use in all weather conditions. It is easily removed to reveal a diamond sharpener that allows the user to conveniently maintain the blade. These tins have been around for a long time and are scrateched up, the tool has never been used but from being moved around it has been scratched up and some rust from time is on them.