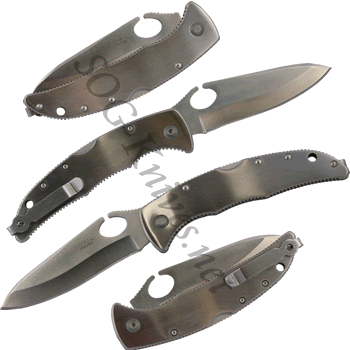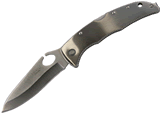 click on image to enlarge
SOG

SP-24

Technical Specs:
Blade Length: 3.8 inches
Overall Length: 8.54 inches
Weight: 4.8 oz
Blade Material: 8Cr13MoV
Handle Material: Polished stainless steel
UPC Code:

729857993500

Valid SOG part numbers: SP-24,SP24-cp



SOG SOGzilla Knife SP-24

Description:



The SOG SP-24 SOGzilla knife has 3.8 inch 8Cr13MoV blade that is held with a lockback. The handle is polished stainless steel with a bayonet style pocket clip mounted on the end. The SOGzilla knife his a dinosaur-like inspiration to it. Take a close look at the blade and you will see that its shape resembles that of a T-rex head.