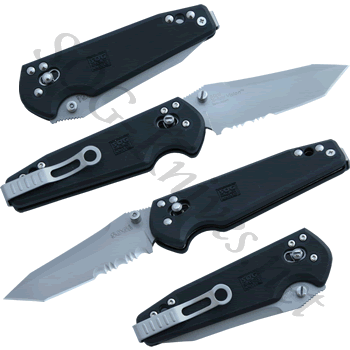 click on image to enlarge
SOG

MXV72

Technical Specs:
Blade Length: 3 inches
Overall Length: 7 inches
Weight: 3.0 oz
Blade Material: VG-10
Handle Material: Zytel
UPC Code:

729857000727

Valid SOG part numbers: MXV72,MXV72-CP



SOG Mini X-Ray Vision Knife MXV72

Description:



At only one inch shorter than the SOG X-Ray Vision, the Mini X-Ray Vision features the same high quality as its big brother. If you look at the video of this knife, you'll see that this knife is anything but mini. This model MXV72 features a 3 inch VG-10 partially serrated tanto blade, and a nice textured Zytel handle. The blade is locked and released using SOG's famous Arc-Lock technology. If you look at the picture you can see the Arc-Lock near the hinge of the knife.