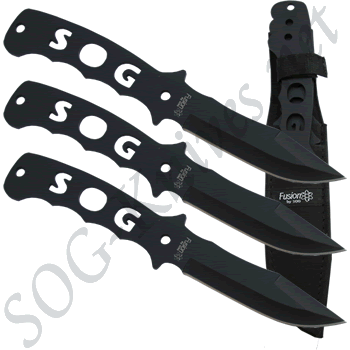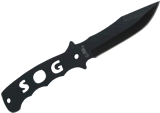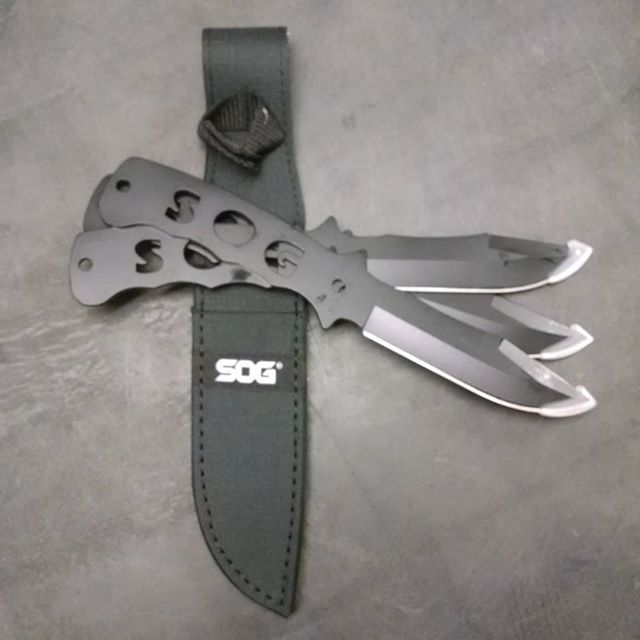 click on image to enlarge
SOG

F04TN-CP

Technical Specs:
Blade Length: 4.375 inches
Overall Lenth: 10 inches
Weight: 5.3 oz each
Blade Material: 420 Stainless Steel
Handle Material: 420 Stainless Steel
UPC Code:

729857996617

Valid SOG part numbers: F04TN-CP,F04T



SOG Throwing Knives F04TN-CP

Description:



These SOG Throwing Knives come as a set of three in a nylon sheath that has three separate compartments for the knives. Having a part number of SOG F04T, these throwing knives are perfectly balanced and made of 420 stainless steel with a scratch resistant hardcased black coating. For tactical purposes, the handles of the model F04T knives can be wrapped with string or twine to convert it to an standard high quality knife.