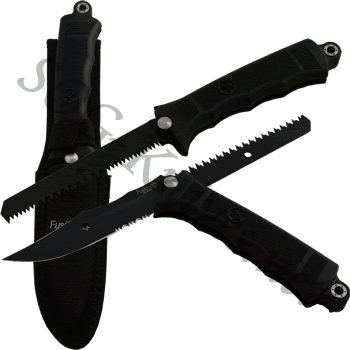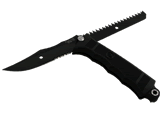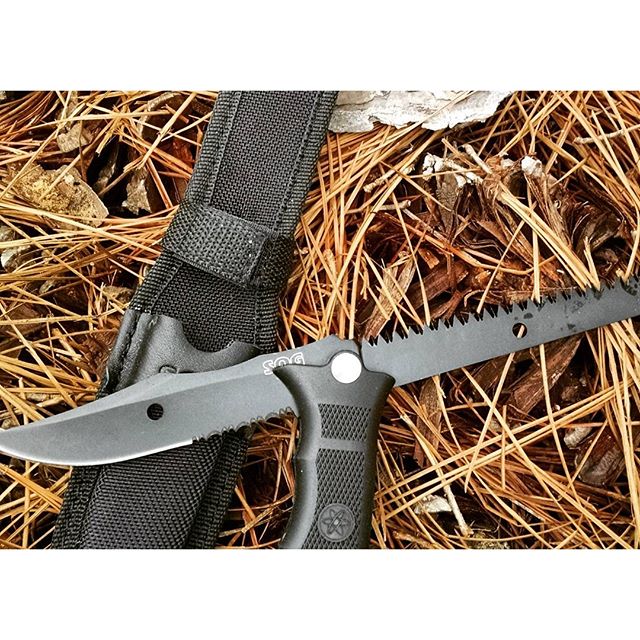 click on image to enlarge
SOG

FX-21

Technical Specs:
Blade Length: 4.75 inches
Overall Length: 10 inches
Weight: 6.0 oz
Blade Material: 440A Stainless Steel
Handle Material: Glass Reinforced Nylon
UPC Code:

729857992091

Valid SOG part numbers: FX-21,FX21N-CP



SOG Seal Revolver Knife FX-21

Description:



The SOG Seal Revolver knife, model FX-21, has a blade that can be rotated around the hinge. One side of the blade is a partially serrated knife while the other side is a full blown coarse tooth saw. The blade is made of 440A stainless steel with a hardcased black TiNi coating. A button is integrated into the glass reinforced handle that holds and releases the blade. A sturdy sheath is included for easy carrying.