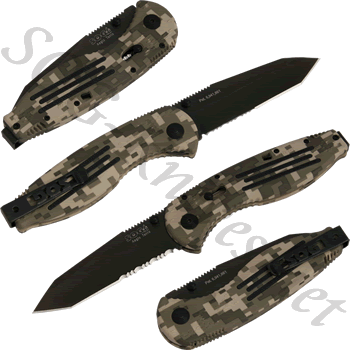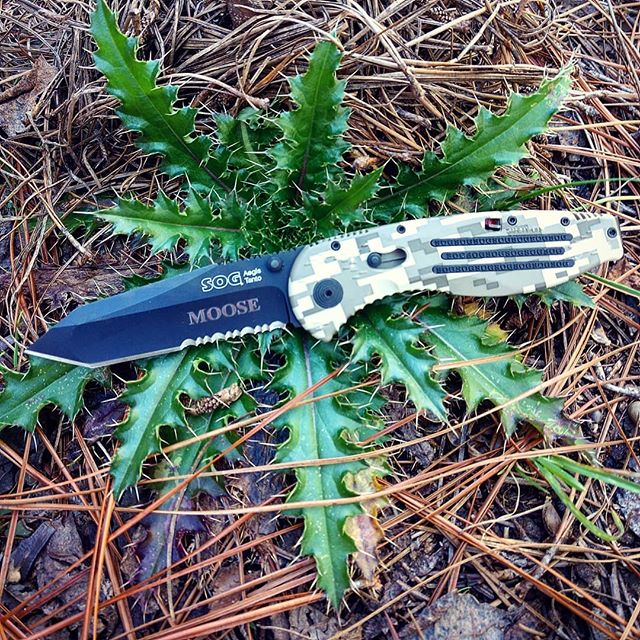 click on image to enlarge
SOG

AE-07

Technical Specs:
Blade Length: 3.5 inches
Overall Length: 8.25 inches
Weight: 3.1 oz
Blade Material: AUS 8
Handle Material: Zytel
UPC Code:

729857991742

Valid SOG part numbers: AE-07,AE07-CP



SOG Aegis Tanto Digi Camo Knife AE-07

Description:



The model AE-07 is the SOG Aegis Tanto Digi Camo. This knife has a tanto style AUS 8 stainless steel partially serrated blade and a zytel handle with a DigiCamo pattern on it. The handle has checkered grips, an integrated Arc-Lock to hold and release the blade, a reversible bayonette style pocket clip, and a safety to prevent accidental opening. To top it all off, the blade is assisted for lightning fast opening.