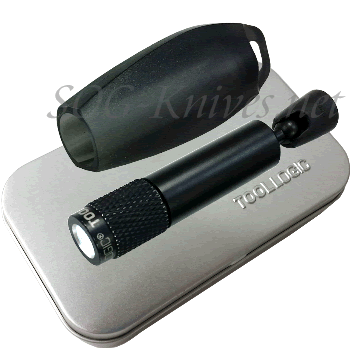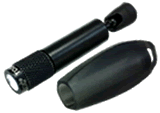 click on image to enlarge
Tool Logic

ML2-T

Technical Specs:
LED Flashlight
Waterproof for shalllow immersion and in wet environments
Universal Joint pivots to any angle for directional hands-free light
Powerful magnet to pick up small items
Key ring and case in metal gift tin
UPC Code:

611102001460

Valid SOG part numbers: ML2-T,ML2



Tool Logic Magnetic Light ML2-T

Description:



Tool Logic Magnetic Light Translucent Black ML2-T is an LED Flashlight and magnetic pickup all in one on a key chain. This is a brilliant white LED Flashlight that is waterproof for shallow immersion and for wet environments. It uses four 1.5 Volt button cell batteries- LR41. It comes with these batteries and is in a silver gift tin. The other side has a powerful magnet pickup for small items and also to help with hand free activities. Place the magnet on a surface that will hold it, then the flashlight can shine on the activity you are working on.