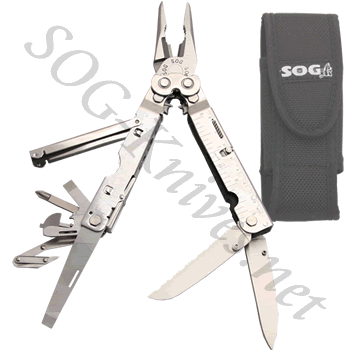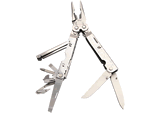 click on image to enlarge
SOG

S66N-CP

Technical Specs:
Closed Length: 4.675 inches
Open Length: 7.125 inches
Weight: 9.3 oz
Material: Stainless Steel
Sheath Included
UPC Code:

729857993999

Valid SOG part numbers: S66N-CP,S66



SOG PowerAssist Multitool S66N-CP

Description:



This Sog PowerAssist S66 multi tool is one that stands head and shoulders above other multi tools on the market today. This tool is packed with many features such as having two Sog Assisted Technology blades, one straight edge and one serrated edge, available to you even when the main tool is closed. With the Piano lock key feature you have the ability to lock each tool independently. This combined with the Compound Leverage feature makes the SOG PowerAssist just about as practical as you can get. These are the components you will find on the SOG PowerAssist S66: two knife blades (one serrated, one straight edge), file, large screwdriver, can opener, small screwdriver, crimper, wire cutter, blasting cap crimper, compound leverage system, comfort grips, sheath. Sheath included will be either leather or nylon. Sorry but we are unable to fulfill requests for sheath type.