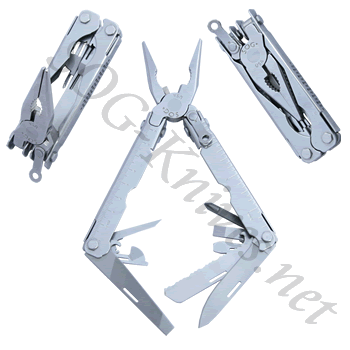 click on image to enlarge
SOG

S31-N

Technical Specs:
Closed length: 4.3 inches
Open Length: 6.4 inches
Weight: 6.2 oz
Material: Stainless Steel
Nylon Sheath Included
UPC Code:

729857000314

Valid SOG part number: S31-N



SOG Paratool S31

Description:



The SOG Paratool, model S31, has an interesting plier head that pivots about two different axes. This unique feature of the SOG Paratool gives it the ability to operate in tight places at different angles. What our video to see exactly what we mean. Aside from the cool plier head, the S31 has a comfortable grip on the handle that is package with tools including a fine edge knife, serrated edge knife, file, phillips screwdriver, can opener, bottle opener, wire cutter, and two flat head screwdrivers. Nylon sheath included.