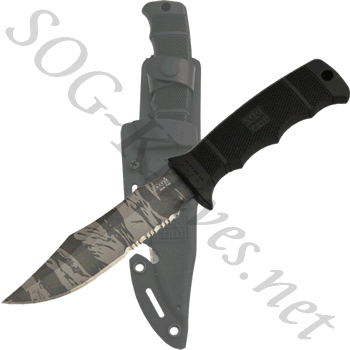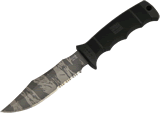 click on image to enlarge
SOG

M37T-K

Technical Specs:
Blade Length: 4.75 inches
Overall Length: 9 inches
Weight: 5.4 oz
Blade Material: AUS 6
Handle: Zytel
UPC Code:

729857991490

Valid SOG part number: M37T-K



SOG SEAL Pup TigerStripe Knife w/ Kydex Sheath M37T

Description:



Check out the cool looking tiger stripes on the SOG M37T. This version of the SOG SEAL Pup is unique because the tiger stripes have been added to the partially serrated AUS 6 stainless steel blade. A textured Zytel handle with deep finger grooves ensures the user has a good grip at all times. This model comes with a Kydex sheath with a groove that allows the user to cut things without pulling the knife out of the sheath.