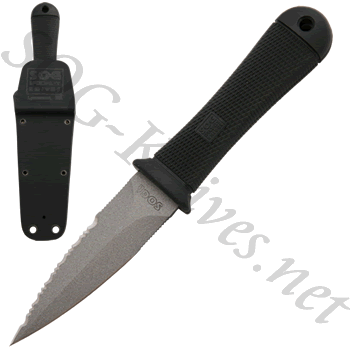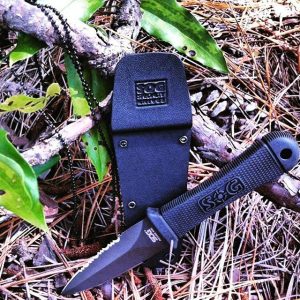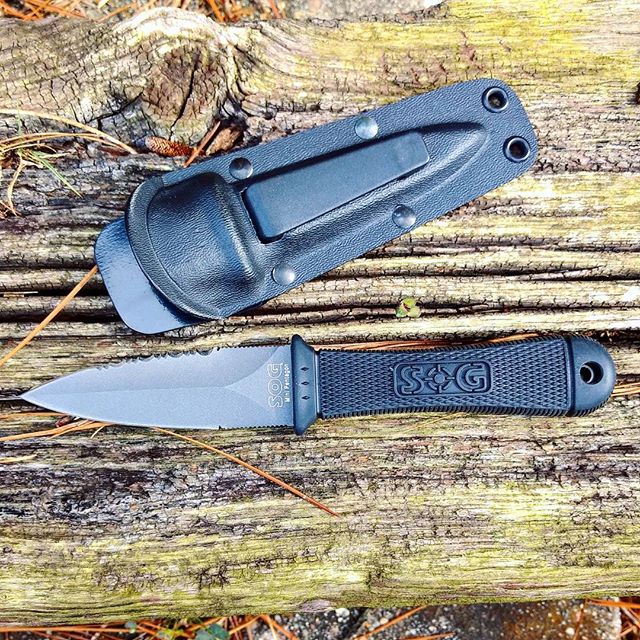 click on image to enlarge
SOG

M14K-CP

Technical Specs:
Blade Length: 3.5 inches
Overall Length: 7.75 inches
Weight: 3.3 oz
Blade Material: AUS 8
Handle Material: Kraton
UPC Code:

729857994712

Valid SOG part numbers: M14K-CP,M14



SOG Mini Pentagon Knife M14K-CP

Description:



As little brother to the SOG Pentagon, the SOG Mini Pentagon model M14 fits nicely concealed in your boot or vest. One edge of the AUS 8 blade is serrated while the other is finde edged. Thumb notches on both sides of the blade allow you to apply good downward pressure while gripping the textured Kraton handle. The Mini Pentagon comes with a hard plastic sheath for quick deployment and a chain.