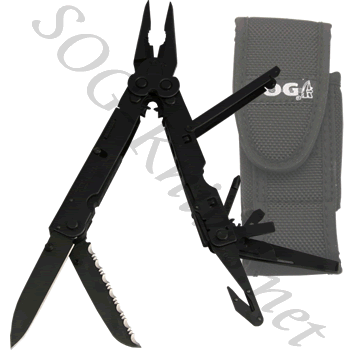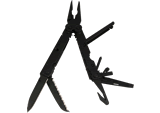 click on image to enlarge
SOG

B66

Technical Specs:
Closed Length: 4.675 inches
Open Length: 7.125 inches
Weight: 9.3 oz
Material: Stainless Steel
Nylon Sheath Included
UPC Code:

729857991001

Valid SOG part numbers: B66,B66N-CP



SOG PowerAssist Black Multitool B66

Description:



Who says a multitool cannot be agile and quick? We will put the SOG PowerAssist model B66 up against any assisted opening knife out there. This unique SOG multitool has two assisted opening blades, one serrated and one plain edge, that deploy like bolts of lightning when the thumbstuds are activated. The blades lock individually into position for safety. On the other side of the B66 you will find the handle packed full of useful tools to get you out of situations, planned of unplanned: V-cutter tool, two flat head screwdrivers, philips screwdrivers, can opener, three sided file. You will find the pliers quite handy because they use a compound leverage system that multiplies your squeezing force. Nylon Sheath included.