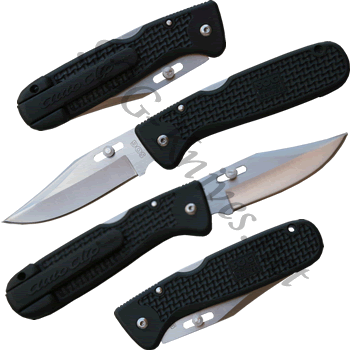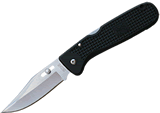 click on image to enlarge
SOG

AC-10

Technical Specs:
Blade Length: 2.86 inches
Overall Length: 6.7 inches
Weight: 1.7 oz
Blade Material: 420 stainless steel
Handle Material: Zytel
UPC Code:

729857992503

Valid SOG part numbers: AC-10,AC10-CP



SOG Mini AutoClip Knife AC-10

Description:



The SOG AutoClip model AC-10 is just the same as the full size AutoClip knife, only a little smaller. It also weighs 1.2 ounces less. This knife has a 420 stainless steel blade that has adjustable thumbstuds. You can move the thumstuds to the perfect location that feels just right when you open the knife. The pocket slip is spring loaded which allows you to hook the knife to thick or thin clothing. The zytel handle is sturdy and has a textured pattern to increase your grip.