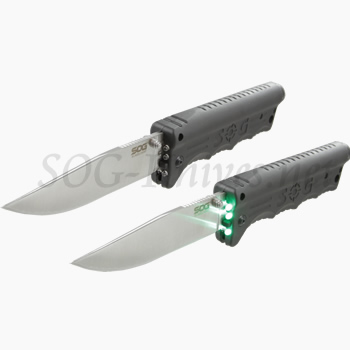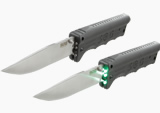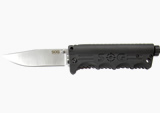 click on image to enlarge
SOG

BLT52N-CP

Technical Specs:
Blade Length: 3.9 inches
Overall Length: 9 inches
Blade material: 9Cr18MoV
Handle material: glass reinforced nylon
Weight: 4.3 oz
UPC Code:

729857998635

Valid SOG part number: BLT52N-CP



SOG Bladelight Green LED Knife BLT52N-CP

Description:



The SOG Bladelight BLT52N-CP knife has on it what makes all things cool, lights. That is right. This knife uses 2 AAA batteries to power 6 high intensity green led lights. These lights are for low light conditions and will remove shadows from your cutting path. Another great thing you can do with the SOG Bladelight is read maps in the dark with the green light. The blade is stainless steel 9Cr19MoV that has been hardened to a hardness of 58-60. The SOG Bladelight comes with a high quality ballistic nylon sheath that has a heavy duty belt clip.