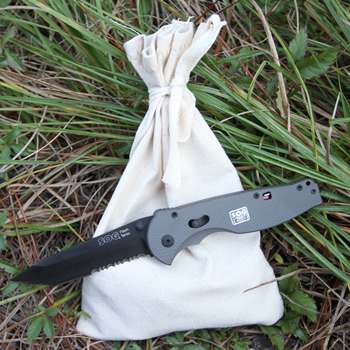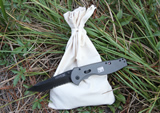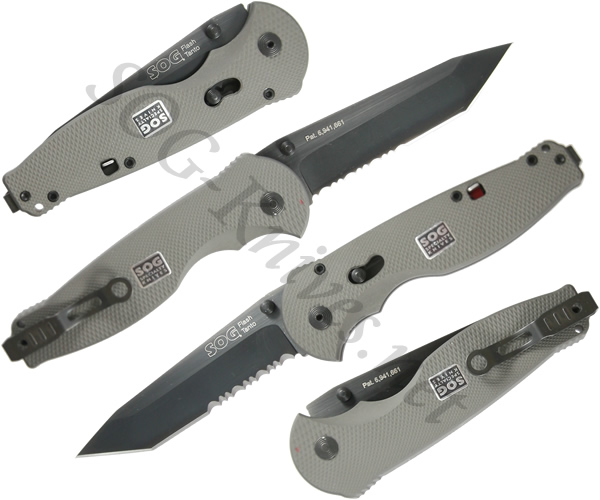 click on image to enlarge
SOG

STGFSAT-98_KNIFEBAG

Technical Specs:
Blade Length: 3.5 inches
Overall Length: 8 inches
Weight: 4.2 oz
Blade Material: AUS 8
Handle Material: Hard Anoldized Aluminum
UPC Code:

729857008983

Valid SOG part number: STGFSAT-98_KNIFEBAG



SOG Flash II TiNi Tanto Knife STGFSAT-98 and Knife Bag

Description:



What is better than a STGFSAT-98 SOG Knife? Why, it would only be better if it came with a free knife bag! For a limited time and while supplies last we are offering #10 canvas knife bag as a combo with the STGFSAT-98. Stop storing your knives in drawers or having them scattered everywhere. This #10 canvas bag is the same material that coin bags are made of. They are a strong, non-corrosive, and a great storage container for your knives! The SOG Flash II TiNi Tanto knife model STGFSAT-98 has a partially serrated Tanto blade that is accessible with SOG Assisted Technology opening. The blade is heavy duty AUS8 steel with a non-reflective black TiNi finish. The handle is 6061-T6 anodized aluminum that is designed for durability and comfort. A safety lock incorporated into the handle ensures that the blade of the SOG Flash II TiNi Tanto remains secure when not in use. A reversible, bayonet-style clip is included for convenient carrying.