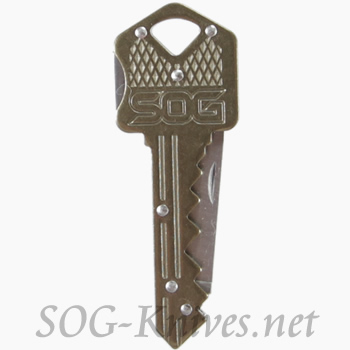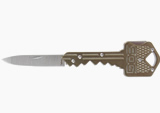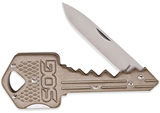 click on image to enlarge
SOG

KEY102-CP

Technical Specs:
Blade length: 1.5 inches
Overall length: 4 inches
Blade material: 420J2 stainless steel
Handle material: stainless steel
Weight: 0.7 oz
UPC Code:

729857999434

Valid SOG part numbers: KEY102-CP,KEY102



SOG Key Knife KEY102-CP

Description:



The SOG Key Knife KEY102-CP looks like an ordinary key on your keychain except that it has a folding knife blade. This key knife is the same size as a house key, and the 420J2 stainless steel blade comes to you shaving sharp right out of the package. Use it for opening letters and boxes, picking your fingernails, or any other of those situations where it would be nice to have a little knife.