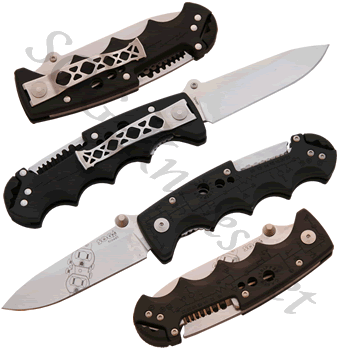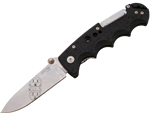 click on image to enlarge
SOG

EL-01

Technical Specs:
Blade Length: 3.4 inches
Open Length: 7.5 inches
Weight: 3.3 oz
Blade Material: AUS 8
Handle Material: Zytel
UPC Code:

729857990981



SOG Kilowatt Knife EL-01

Description:



If you are the electrician that always has wire to strip, the SOG Kilowatt model EL-01 is the knife for you. If we counted correctly there are about 10 different ways to strip and prepare wire using this utility knife. The knife has a stripper bar for wire sizes 12-24. On the back of the EL-01 is a spring loaded UTP stripper, and in the body of the handle there is a hole for stripping wire using the main blade. To finish, the blade has an attractive looking receptacle engraved on it.